McNel Septic Service
Welcome to McNel Septic Service, a locally owned and operated company specializing in septic tank systems. We offer septic tank pumping and repair services to our customers in Kent, Washington and the surrounding areas. We provide quality septic tank pumping, cleaning and repair services to both commercial and residential clients alike. We are proud to specialize in complete service and customer satisfaction.
Our goal for the business is to always treat the customer as if they were part of our family themselves. This includes offering a fair price on all of our services and making sure the job gets done right the first time. We believe this is a winning strategy for any company, which is why we have incorporated it into our business model as well.
Septic Pumping Ravensdale WA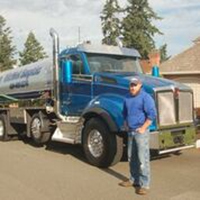 McNel Septic Service is your best source for experienced, educated technicians as well as affordable septic services. Our employees have years of experience in the business, and strive for quality in our customer service. We assist both commercial and residential property owners with a wide range of services to ensure their septic tanks are properly taken care of. Our company has the expertise and experience to handle all kinds of jobs related to septic systems throughout the Kent and surrounding areas. We are happy to answer any questions you may have about your septic system; we even give you a free estimate as to how much it would cost to repair and maintain your septic tank.
At McNel Septic Service, we have a wide range of services from pump repair to tank inspections and general system maintenance; and you can trust that you are employing a reliable, quality company. Our list of services include:
Septic Tank Pumping
Septic Tank Inspections
Septic Tank Decommissioning
Grease tank/trap pumping
Small and large capacity trucks
Extra long hoses
Military and Veteran discounts available! Call us for more information!
Contact Us Today
If you are interested in what McNel Septic Service can offer you, please contact us. A member of our team would be glad to take your call and assist you in any way we can. Don't forget to ask about our free, no-obligation estimate!
Proudly offering septic services in Ravensdale WA and surrounding areas such as:
Auburn WA
Covington WA
Issaquah WA
Sumner WA
Federal Way WA
Bellevue WA
Maple Valley WA
Black Diamond WA
North Bend WA
Snoqualmie WA
Tukwila WA
Renton WA
SeaTac WA
Burien WA
Normandy Park WA
Fall City WA
Sammamish WA
Enumclaw WA
Ravensdale WA
Cumberland WA
Covington WA
Hobart WA
Des Moines WA
Dash Point WA