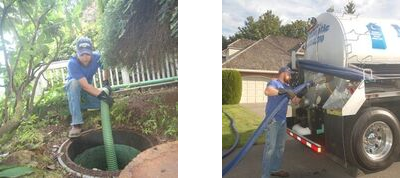 At McNel Septic Service, we offer a range of services, including grease trap pumping, septic tank cleaning, troubleshooting, and repairs. However, we specialize in septic tank pumping as well as inspections of systems for home sales. Read below to learn more about one of the best septic pumping companies in Maple Valley, Black Diamond, Palmer, Ravensdale, and King County, WA!

Septic Tank Pumping
A septic tank system, like any other piece of equipment, lasts longer and will function better with regular maintenance. It is highly recommended that your tank be pumped every 3-5 years to remove accumulated sludge and scum. Otherwise, after time it can cause your drainfield lines to clog causing the drainfield to fail which can lead to costly repairs.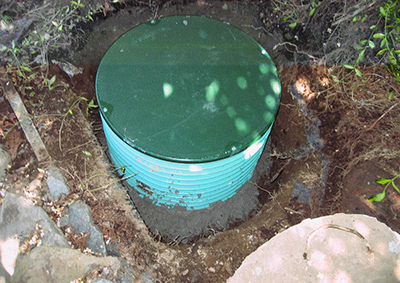 Septic tanks are designed to be full at all times. Sewage/water enters your tank from the house through the inlet pipe, as the tank fills up the sewage/water leaves the tank through the outlet pipe and goes to the distribution box and out to the drainfield.
Septic tank cleaning and septic pumping services include:
Baffle, Riser and Lid Installations
Septic Tank Pumping
Emergency Response
General Troubleshooting
Grease Trap Pumping
Septic Tank Inspections
Lateral Line Cleaning
Maintenance
Pump Repairs
Septic Tank Decommissioning
Septic Tank Locating
Grease Removal
Outside restaurant grease traps/interceptors are used to collect oils, fats, greases, and food solids; they are constructed of concrete material. The traps have two sides for the collection of this debris.
It is very important to have the traps/interceptors cleaned on a regular basis. If the grease traps/interceptors get to full and are not services properly they can cause a number of problems. If they are not serviced properly or on a regular basis the grease can build up in the tanks and become hardened, this can cause backups and overflows outside the building and draining issues on the inside as well. If traps/interceptors get too full over time they can cause backups in the sanitary sewer lines.
At McNel Septic Service, our technicians will measure the grease thickness, check the inlet and outlet pipes, suggest service frequency and will document this information for you on your work order. The traps/interceptors are then cleaned using the suction from the truck as well as pressured water to help clean out the tank. The waste is disposed at a legal disposal site.
We offer septic tank inspections to the following communities:
Auburn, WA
Bellevue, WA
Enumclaw, WA
Des Moines, WA
Bonney Lake, WA
King County, WA
Issaquah, WA
Kent, WA
Maple Valley, WA
North Bend, WA
Preston, WA
Redmond, WA
Renton, WA
Sammamish, WA
Sea Tac, WA
Woodinville, WA
Get A Free Estimate
McNel Septic Service accepts cash, check, Visa, Mastercard, and Discover. We also offer senior and military discounts. For more information about our septic tank cleaning and septic pumping services, please contact us for a free, no-obligation estimate. With as much experience as we have among septic pumping companies, we can answer questions you might have about your system.